Copywriting is the art of writing a text that promotes business in a particular manner.
It is aimed at enhancing the brand value of a company and to create more customers for them.
What is Copywriting?
Copywriting is the process of crafting and publishing a reader-focused copy that gets users to want to engage with you as opposed to spamming them with offers.
Copywriting is all about giving something valuable to the reader and getting the reader to take some kind of action not out of pressure but because they enjoy your content.
Copywriting generally focuses on organic methods such as blogs and article writing, infographics to provide valuable content to readers and is more effective than outbound advertising methods.
Who is a Copywriter?
A copywriter creates compelling copy to sell products, increase organic traffic, and/or educate consumers. They not only write blogs and articles but they also write product descriptions, email copies, banner advertising text, newsletters, and social media campaigns.
A normal day in the life of a copywriter includes researching topics online or conducting an interview to figure out an idea to convey a message to a specific audience effectively, writing and editing copy, and finding images and stats to accompany the content.
From research to proofreading, brainstorming concepts to developing storyboards, and developing communication strategies, copywriters do everything to make sure that the content engages consumers and hopefully convert them.
What Exactly Does a Copywriter Do?
The job of a copywriter is to gather information from various sources and create a copy that can convey it in an engaging and creative way. Let's have a look at the responsibilities of a copywriter.
Understanding Clients' needs: The first duty of a copywriter is to understand the needs of the clients with regards to product/content promotion. This allows them to write accordingly.
Researching: Copywriters must research the content topic or product about which they are writing. This includes interviewing the company's employees, market research, and getting a brief idea of who the target audience is.
Writing: The primary work of a copywriter is to write compelling, attention-grabbing, and engaging content that sells. Successful copywriting encourages users to take certain actions. Copywriters must be able to produce different types of copy such as articles, blog posts, web pages, advertising, press releases and more.
Depending on the type of copy, you will need to adapt their writing style and you must write these copies from alternative viewpoints.
For example, you might be writing a blog post to promote a product as well as an adverting copy to promote the same product. You can't write both the copies in a similar style and viewpoints.
Editing and Proofreading: Proofreading is one of the most important responsibilities of a copywriter.
Once you have completed crafting the copy, you'll need to make sure that there are no errors or typos before submitting it to the client. You're also expected to edit the copy based on the client's feedback.
Strategic Decision-Making: Copywriter's responsibilities aren't limited to writing content. Many companies expect you to assist them with marketing strategies and help them develop a successful ad campaign.
Creating Slogans For New Products: Copywriters need to come up with creative slogans and phrases for new products. And, they also need to explain the slogans and phrases along with why they think these are best suited for the product.
What is Creative Copywriting?
Creative copywriting involves thinking conceptually about how to sell a product or service in an imaginative and attention-grabbing way.
A creative copywriter provides compelling words that help accelerate the impact of the campaign.
Creative copywriting is less about getting information in and is more about getting information out in an interesting and engaging manner.
Creative copywriting has the potential to make a brand stand up and stand out. Though creative copywriters focus more on boosting the ROI of ad campaigns, they can also help you boost brand awareness and email open rate.
Check out how Moosejaw, an e-commerce company specializing in outdoor recreation apparel and gear, uses humor to sell attract users and sell their products without being overly forward about it.
FirstRound, a venture capital firm, is yet another brand that uses creative copywriting to sell itself.
Instead of simply listing out the events they organize, they pointed out the pain of starting a company to bring all entrepreneurs together.
What is Business Copywriting?
Unlike business-to-consumer copywriting that focuses on selling products and services to consumers like you and me, business copywriting focuses on selling the products and services to other businesses.
Many business copywriters craft the copy to target a particular client. From analyzing previous copies to interviewing their existing clients and analyzing the web analytics, business copywriters do.
Since businesses rarely read any emails, so it is important to use business copywriting to make sure that they read your emails to increase the chances of conversion.
Check out how Slack, a team communication tool, writes amazing tweets to engage businesses, have fun with them, and even to announce new features in an entertaining manner.
See the way Basecamp highlighted "Wish Granted" on their homepage to grab their visitor's attention and then it says "Ever wish work was less work?" to create curiosity in the mind of readers and the "Start a free 30-day Trial" says there's no risk in giving us a try.
What Skills Do You Need To Become a Copywriter?
There is no formal qualification or degree required to become a copywriter, instead, you should be an excellent word slinger to survive in the ever-changing world of content marketing.
Let's have a look at the skills you should possess to become a copywriter.
1 - Impeccable Writing Skills
No matter which language you're writing in, you need to write well. It isn't as easy as it sounds.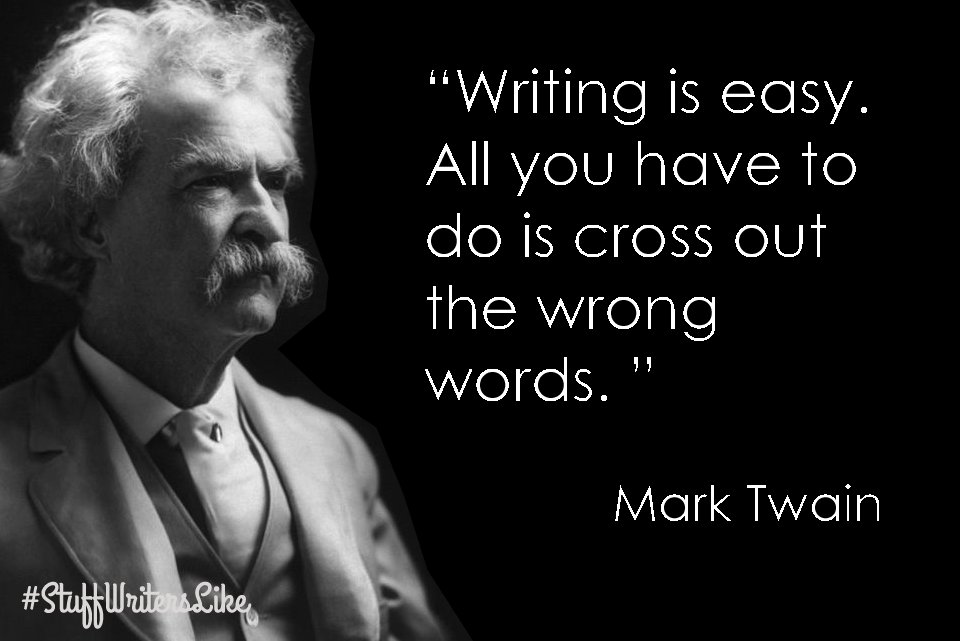 You need to master grammar, punctuation, and spelling.
You also need to have a knowledge of where to use which word to increase the chances of grabbing readers' attention.
Advanced skills you must master to get ahead in the field of copywriting includes:
Creating easy to read content.

Focusing on the reader and keeping it concise for starters.

Writing great transitional words and phrases.

Use sentences that flow together naturally and don't jump from one section to another directly.

Crafting a compelling introduction (that creates curiosity in the mind of readers and forces them to read the whole post) and conclusion.
You don't need to be a natural writer, you can improve your writing skills by practicing by yourself and/or taking a course
.
2 - Art of writing attention-grabbing headlines
Drafting powerful attention-grabbing headlines is one of the most important skills you must have as a copywriter.
When crafting headlines focus on users more than the search engines and use keywords in your headings and subheadings.
A few things that can help you write attention-grabbing headlines are:
Construct your headlines to answer potential questions.

Identify the crux of your article and phrase that in one sentence.

Use words that are commonly used while speaking such as "Best" instead of "spectacular" or "magnificent".

Use numbers whenever possible.
No matter how good your content is if the headline isn't great, you won't be able to attract enough readers.
Therefore, make sure that the headline is short and compelling.
3 - Storytelling
The primary aim of copywriters is to sell. And storytelling is the best way to sell because they are compelling and people love them.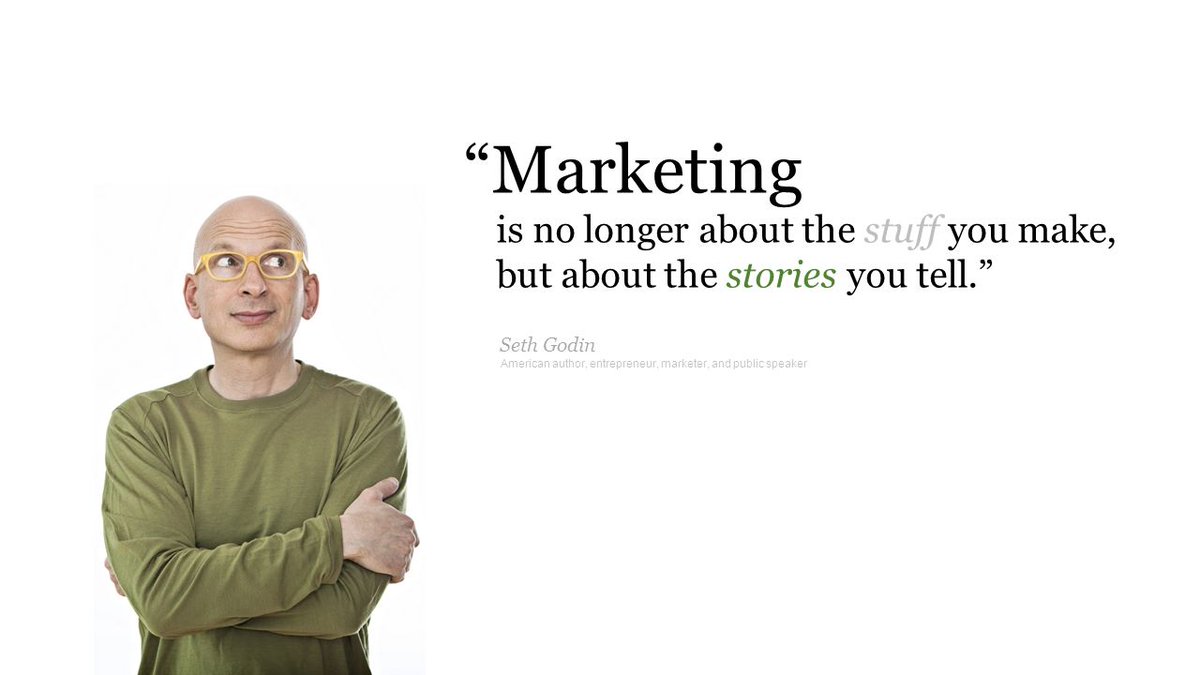 Write stories that are relevant to the topic and provide positive outcomes to the readers.
Use facts and add some twists in it to create an interesting story.
Great storytelling is all about taking a real-life situation and expressing it in a unique situation.
4 - A wide vocabulary
Having a wide vocabulary will allow you to choose different words based on the context of the article instead of the same worn-out favorites.
It will not only help you improvise your content but it will also help you make your headlines better.
Besides, when you understand complex words yourself, you can choose more descriptive words to help your readers understand what you're describing and can adapt your writing according to your audience (simpler words for beginners and technical jargon for experts).
5 - Great research skills
As a copywriter, you will be writing about various industries and products. There will be a lot of topics you know nothing about.
But, in order to craft compelling topics that sells you need to understand what you're writing about.
Therefore it is important to research the topic, industry, target audience, and the set of challenges.
When researching you need to know where to go and how to do it quickly, so you won't spend hours just understanding the topic.
6 - An understanding of user experience, if not SEO
Having a good knowledge of SEO wouldn't hurt but it's not necessary. Because, when a copywriter gives importance to the user's needs, many of the SEO issues would be solved automatically.
When you create tailored content for the user, you increase the time a user spends on your blog, reducing the bounce rate. Use your research skills to understand the target audience and use the words that make sense to the readers.
How to Get Started With Copywriting As a Beginner?
Getting started with copywriting isn't as complicated as it seems. Remember, you don't need to be great at it to start with.
You'll learn more with experience than you would by any course.
Therefore, if you want to become a copywriter it's important to start writing irrespective of how good you're at it.
Let's have a look at how you can get started with copywriting as a beginner.
1 - Understand The Difference Between Copywriting and Content Writing
One thing that distinguishes copywriting with content writing is the purpose of writing.
Content writing is all about telling the readers about a product or service while delivering valuable content whereas copywriting is all about grabbing the user's attention, addressing their pain points, and slowly building the excitement before offering the solution.
Copywriting can be funny, sarcastic, and/or focused.
In simple words, content writing is all about selling the features of a product whereas copywriting is all about selling the benefits of the product.
2 - Focus On The Headline
This is the most difficult and important part of copywriting.
Crafting a headline that is short yet catchy. Keep these things in mind when writing a headline:
Use numbers because both people and search engine love lists (4 ways copywriters can earn)

Make them curious about your content (Why no one reads your content?)

Create an emotional response in your reader's mind by using trigger words such as Amazing, Free, Guarantee, Discover, etc.

Appeal to their need to know (Everything you need to know before starting your own digital marketing agency)
Ensure that you understand your audience and create a headline that answers what they're struggling with.
3 - Specialize On a Specific Niche
Writing on various topics and industries will help you master your copywriting skills, but it won't help you gain credibility in a specific area.
For example, if you write only about topics related to health, then sooner or later, you'll start gaining popularity in the health space.
But, if you write on various niches, you're less likely to gain popularity in any of those industries.
Moreover, you will spend less time researching and more time crafting unique and compelling content as you will have a better knowledge of the industry.
What is Copywriting? Complete Guide [Updated For 2020]
Once you know what copywriting is and how it is different from general writing, it's time to learn how to craft catchy headlines.
In the end, focus on a particular niche and try to build credibility in it in order to work with big companies.
How Much Can You Earn As a Copywriter
However, there are different types of copywriters and how much you can earn as a copywriter depends hugely on the type of copywriter
you are, the industry you're in, and the number of years of experience.
Let's have a look at how a copywriter's salary varies across industries:
Accounting & Legal: $60,845
Aerospace & Defense: $62,276
Architecture & Civil Engineering: $60,596
Arts & Entertainment: $52,813
Automotive: $54,271
Banking & Financial Services: $58,459
Beauty & Fitness: $52,459
Biotech & Pharmaceuticals: $62,212
Let's have a look at how the number of years of experience affects copywriter's salaries:
0-1 years: $47,763
1-3 years: $51,508
4-6 years: $60,323
7-9 years: $64,081
10-14 years: $65,800
15+ years: $67,536
What Are The Benefits of Copywriting?
Copywriting helps your target audience understand how a product can solve their problems. It helps businesses boost sales and build a professional image.
Let's have a look at the benefits of copywriting for a company.
1- Generate Persuasive and Convincing Copy That Converts
Copywriting always has a purpose. Most often, the purpose is to showcase the value of your products without being too blatant about it.
Copywriters have the skill to highlight the product's value without making the content sound like an advertising pitch.
People are more likely to read content when they feel it solves their problem instead of commercial content.
Copywriting maintains the balance of promoting your brand and providing value to the readers.
2- Boosts Your Website's SEO
Copywriting is far more effective than general content marketing or blogging.
The reason for this is simple: people spend more time reading content that provides solutions to their queries in an interesting manner, which in turn reduces the bounce rate.
Google considers the bounce rate as a factor to determine the relevancy of the content with the search query and ranks the webpage accordingly.
It also gives you the opportunity to use a combination of short and long-tail keywords in a natural way.
This can boost your website's ranking in search engine result pages without appearing too obvious in the process.
3- Build a Professional Image
Copywriting involves writing detailed and well-researched content that is free of errors and engaging.
With time, you will be able to build a professional image to your brand, which in turn, will help you attract highly-qualified leads. It will also increase word-of-mouth referrals.
Moreover, copywriters can still be knowledgeable about your market, but they bring a fresh perspective to convey your message to an audience.
Let's have a look at the benefits of copywriting for copywriters
1- Loads of Work
Small, medium, and large companies, everyone needs copywriters to enhance their brand image and increase sales.
Entrepreneurs and business leaders are too busy to write content for themselves. Therefore, they hire copywriters to write for them.
2- You Can Work from Anywhere
It's not necessary to go to an office in order to work as a copywriter.
Many companies hire freelance copywriters to do the work for them.
You can work from the comfort of your home or from a place where you're most comfortable working.
Since every industry needs copywriters, you also get to choose the industry you want to work in.
It also gives you the freedom to choose the topics you want to write about.
3- Good Pay
A novice copywriter can earn up to $47,000 while expert copywriters (with 5+ years of experience) can earn more than $60,000 per year.
It all depends on how good you're at writing. The better your skills are, the higher the pay.
Depending on your years of experience and skills you can demand anywhere between $50-$80 per hour.
What is the Difference Between Copywriting and Content Writing?
The biggest difference between copywriting and content writing is in its purpose.
Copywriting is all about selling your idea, brand, or product in a way that doesn't look commercial or promotional whereas content writing is all about creating content that either inform or educate the target audience about the industry or products of the brand and increase customer engagement.
Companies use content writing when they want their blog/website to attract more relevant traffic and build trust and authority among their target audience as well as search engines whereas they use copywriting when they need to improve their sales and conversion rate.
Copywriting is meant for branding whereas content writing is meant for content marketing.
You need to use a mixture of copywriting and content writing in order to build trust with your audience and increase your sales at the same time.
Focusing solely on content marketing may not be profitable in the long run and focusing solely on copywriting might not work because no one likes to be sold to constantly.
Both copywriters and content writers need different skill sets to excel in their field. As a business, you must not depend on your content writers for copywriting or copywriters for content writing.
Hire a copywriter and a content writer to get the best results.
Principles of Copywriting
Creating a well-performing, conversion-oriented copy is difficult. There are a few principles of copywriting that can help you write excellent copies that attract potential customers and converts them.
1 - Write Like You're Talking To a Friend
People trust a brand more when they make them feel like they're talking to someone they know. Writing informally and following a friendly, conversational approach can help you create a deep connection with your readers.
2 - Attract Users By Crafting Irresistible Headlines
Your headline is the first point of contact between you and your ideal customers.
It is the most important part of your content and can influence people into reading the content.
Here are a few headline tips for you:
The Useful Headline: Use this type of headline when providing informative content (How to, DIY, etc)
A Curiosity Builder: This type of headlines focus on creating suspense and/or mystery (Do you know, etc)
Urgency: This type of headline highlights time as a factor and stresses the importance of the article. (Why now? Things you need to know to achieve success in 2019)
The List Headline: It gives users what to expect in terms of length and structure (8 tips, 5 secrets, etc)
Newsjacking: This type of headline stresses on current news to grab the user's attention.
3 - Make Your Content Scannable
Most people don't read the full content instead, they scan the content. That's why it is important to make your content scannable to keep people on your page. Here are a few ways to do it:
Write short paragraphs

Divide your post into segments using subheadings

Numbered lists

Bulleted lists

Multimedia
Using a combination of these elements will allow readers to scan through your article.
Techniques of Copywriting
No matter if you're just starting out or are a skilled copywriter, there is always room to improve your copy and make it more conversion-optimized. Use the below-mentioned techniques to create a highly-converting copy.
1- Create an Outline Before You Start
Creating an outline of the article you are writing will not only save your time in the long run, but it will also help you broadly structure your content in a way that is user-focused.
It will make your writing effective and easy.
Moreover, when you create an outline you will get a better understanding of the topic you're writing about, beforehand.
2- Focus On Benefits More Than Anything
Readers are less interested in how awesome a product is and more interested in how it can benefit them.
It is important to understand the difference between benefits and features.
If your copy can provide the solution your target audience is looking for, then you can easily grab their attention.
Unlike features, benefits give readers a detailed idea of things they can accomplish by using the product you're talking about.
3- Craft Stories That Sell
Storytelling can help you keep your reader's attention and force them to read your content until the end.
A good story can help you create deep emotional connections with your readers and make your offer irresistible.
4- Back-Up the Claims You Make
The best way to build trust with your readers is by citing trustworthy sources to back up your claims.
Simply declaring there are 2.7 billion monthly active users on Facebook isn't enough, you need to add a link to it.
Make sure you cite high-authority websites and not just any website.
This will make your content reliable and will give it a quick credibility boost and will increase the chances of conversion.
5- Give Importance To Verbs
Verbs have the potential to capture people's attention and force them to take the action you want.
Starting your headings and important sentences with verbs aka action words like Why? How? Create, learn, prepare, etc.
These types of words will help you catch people's attention and increases the likelihood of conversion.
6- Use The Word "You"
"You" is a very powerful word that can engage the reader directly with your content.
Using "You" or variations like "you're", "you've", etc gives you the opportunity to make an immediate connection with the reader.
It makes the reader feel that you're speaking to them and makes the copy sound personal.
7- Avoid Jargon
While using jargon might be the best way to showcase how good your vocabulary is, it will make it difficult for the readers to understand the content.
Not everyone has a great vocabulary.
Content that is clear and easier to read is more likely to help readers relate to the story you're telling and keep their attention.
Best Examples of Copywriting
Great copywriting is memorable and persuasive. Copywriters create great copies that we can't help but click as soon as we see them.
Let's have a look at the best copywriting examples that will make your jaw drop and will inspire you to create your own impressive copy.
1 - The Hustle's Email Opt-In Page
The Hustle is a business and tech news delivering company. It delivers the news in the morning through an email.
Check out how they designed their email opt-in page to increase the subscription rate.
2 - KFC UK
In early 2018, KFC had to close all its restaurants in the UK due to chicken shortage.
KFC's copywriters used their wit to apologize to customers and saved the brand's reputation.
They reframed the letters "KFC" to "FCK" we're sorry.
3 - GymIt
Instead of using cliche toned or ripped supermodels, GymIt taps into the mind and emotions of the real people.
They know many people cancel their membership after a few months and anyway who doesn't love eating Mac 'N Cheese without gaining fat.
Their messages are powerful and have the potential to convert people.
4 - Medium's Our Story Page
Check out how Medium, an online publishing platform, pointed out everything people like and crossed out everything we hate about social platforms to increase their customer base.
5 - Rolls Royce
Long before copywriting became a thing for advertising, Rolls-Royce boasted "At 60 miles an hour the loudest noise comes from the electric clock" to advertise their newly launched car on a print campaign in 1958.
They not only mentioned why the specific car is better than others but they also mentioned why their brand is the best in one simple sentence.
6 - Baron Fig's Our Story Page
Check out how Baron Fig, a small online business that sells beautifully crafted notebooks uses humor to force its visitors into converting.
Did you notice how they used an "*" at the end of the sentence "We make tools for thinkers" and then defined the "*" with "if you have thoughts, you're a thinker". In the end, it comes down to we make tools for you.
7 - Lion Matches Ad
Check out how cleverly they made a matchstick the most valuable product in the world. In the end, they mentioned, "It's easy to see I'm not in it for the money" to inform readers about its cost-effectiveness.
8 - Ricola
Check out how Ricola, a Swiss manufacturer of cough drops and breath mints used humor to create ads with examples of where a misplaced cough could ruin the meaning of the whole sentence.
9 - Garage Hard Lemonade
Check out how Garage Hard Lemonade, a liquor company made fun of itself to grab people's audience.
The ad looks like someone wrote their idea on the paper which adds a casual vibe to it.
Modern Techniques of SEO Copywriting
SEO Copywriting is the process of crafting content in a way that pleases both search engines and your target audience. With SEO copywriting, you are going to succeed in two ways.
Your content will rank higher on SERPs
Your content will convert potential buyers into customers
That's why SEO copywriting is essential for every business. Let's have a look at the modern techniques of SEO copywriting that will help you boost rankings, increase engagement, and conversion rate.
1 - Know Who You're Writing For
The first step towards writing a compelling copy is knowing who your audience is. Have a look at the buyer persona.
A buyer persona is a semi-fictional depiction of your target audience based on market research.
It will give you information about your ideal readers such as their age, gender, goals & fears, interests, goals, etc.
This is important because once you understand who you're writing to and what their pain points are, you can craft content that makes them stay longer on your website and get them to take action.
2 - Optimize Your Content Headings and Subheadings
Headings are the first point of interaction between your content and your target audience.
If your headings aren't compelling enough, you won't attract enough readers and if your subheadings aren't appealing enough, you won't be able to make them read the whole content.
Besides, headings and subheadings are the best places to use keywords and phrases that assist the reader in navigating down the page.
3 - Write Compelling Intro
After headings, the introduction part of your article is responsible to keep your readers engaged and ensure that they don't leave.
Make sure that the intro is clear, to the point, and not too long.
Let them know why they should keep reading, what's in there for them, and a preview of what they're about to get.
Use short sentences to create curiosity among the readers and make them read the whole content.
The more time they spend on your content, the lower the bounce rate will be.
4 - Use Long-Tail Keywords
Using long-tail keywords in the content is the best way to go in modern SEO as almost all the top brands focus only on short-tail keywords.
Long-tail keywords are the keywords or phrases that contain more than 3 words.
Naturally targeting these keywords in your content will help you increase your content's rankings on SERPs.
5 - Leverage The Power of "Bucket Brigades"
Bucket Brigade is a short sentence that forces readers to read the next line in order to get more information. Basically, your copy should be like a slippery slope.
Some of the best bucket brigades you can use in your content are:
Here's how to do it:
Here's what you must know about Copywriting
Read this before starting an online business
Check this out
Read on to know more about copywriting
Let's have a look at modern SEO techniques
By forcing readers to read one more sentence, then one more, and then one more, you get them to read the whole content, increasing the time spent on the page, as a result, reducing the bounce rate. Besides, people who read the whole content are more likely to take action.
Also, See: